Read what people are saying, and discover why we're so dedicated to the concept of a neighborhood living atmosphere!
November 2016
★★★★ 4.8* stars – Excellent
Plaza Village Senior Living – National City, CA Family
–Verified by SeniorAdvisor.com
The staff at this community are top notch. Plaza Village also has a small family community type setting. The caregivers are hands on, the food is good, and covers all the bases. The first floor is memory care. The second and third floors are for assisted living. This is a nicely kept community most of all. The head of the management goes out of her way to help the residents as well as their families. Her door is always open and as a result, I would recommend this community.
---
Just the right fit!
October 2016
★★★★★ 5.0 stars – Excellent
Plaza Village Senior Living – National City, CA Family
–Verified by SeniorAdvisor.com
---
Caring, compassion, and expertise make Plaza Village a fitting home in memory care for my husband.
★★★★★ 5.0 stars – Excellent
Plaza Village Senior Living – National City, CA Family
–Verified by SeniorAdvisor.com
From our initial look to mom's actual move into Plaza, we found the staff extremely friendly. They are also helpful, efficient, practical, and flexible. We like the "family" feel of a mid-size facility that encourages social participation and independent living alongside graduated levels of care. We also take comfort in knowing she is not alone. "The apartment" type of room selection fosters a feeling of home and also allows for friends to visit in the privacy of a connected living area. Plaza Village is clean, well-organized and seems to have the well-being of its residents at the forefront of its agenda.
I was VERY impressed with my visit. From the moment I walked in the door I was greeted and acknowledged to the moment I left. I enjoyed my visit with Elmer. He was very welcoming and answered all my questions. I received a tour of the facility and was very impressed by the quality of the facility as well as the interaction between the employees and residents.
The village is a safe friendly home for my loved one. As a result, t
he residents seem happy and secure.
I would like to say a great big THANK YOU!
️
️
️
The staff are friendly and know the people they are caring for!
---
To: Plaza Village Senior Living
March 27
"Dear Angel, Josh, Sean, Joanne, and Staff,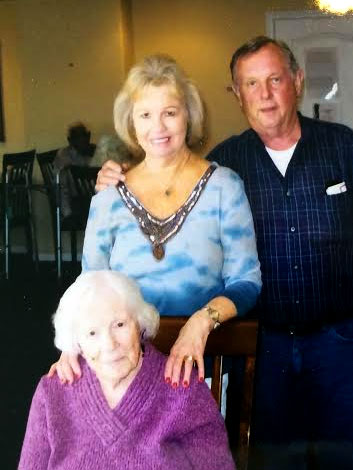 We have no words to tell you how grateful we are for the care and attention you have given to Mary Gothem. We were faced with a difficult situation in November of 2014 when we got a call from Kaiser Hospital that Mary was deemed incapable of living on her own. She needed us to take over her affairs and find her assisted care. Living in Minnesota, we had to decide whether to care for her in California or bring her to Minnesota to find a care facility for her.
The family decided it was in Mary's best interest to keep her in California. But we faced the daunting task of finding a trusting, caring, and responsible facility we could trust. We had a recommendation given to us by her primary care provider to evaluate Plaza Village Senior Living. Then we called Plaza village and set up an appointment to tour the facility. We had to familiarize ourselves with what they offered on total care.
The first impression of the facility and staff was very impressive. It also got better as we got to know them better and started the process of getting Mary into their facility. First Mary needed to be evaluated for acceptability to fit their requirements. Joanne Miller, the Director of care, went to the post-acute care facility Mary was in. She helped to get her health problem solved as well as accepted Mary as a fit for their facility. You can only imagine the anxiety we had in getting a 90-year-old feisty lady who had been living alone in a home she owned for 60 plus years to accept a new home.
Mary's Time At Plaza Village
Because of the warm reception, Mary arrived at Plaza Village in December. After a short four days was comfortable and also accepting her new living quarters without a fuss. The reason for the smooth transition was the extreme talent, loving and professional care she got from the entire staff. Mary was treated with respect and was introduced to others in her similar situation with dementia issues.
The facility is unique. Each unit has a living room area with couches as well as a big screen tv. It also has a full kitchen that can be used by families to entertain for special occasions. The bedrooms are located near the living room area with bathrooms for each bedroom. The residents have a free movement with staff nearby to monitor their activity and also their whereabouts. This has been a very family like environment and inclusive for everyone. Visiting friends as well as relatives are always welcome and treated like family.
We have experienced only the most satisfying as well as comforting experience. Mary is very happy as well as content with her new home.
Sincerely,
Marla Enos/Ray Johnson"
---
Plaza Village Assisted Living Home
Top-Rated Care & Value – Rating ★★★★ (4.8) Located in South Bay, San Diego 2016
Contact Plaza Village Now for a Free Estimate on the Options & Costs.
Please Let Us Know How We Can Help You & Your Family: