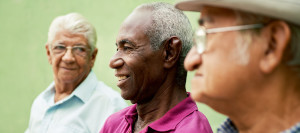 Resident-First Decision Making provides assisted living and memory care residents with choice, value, not found in other large senior living facilities.
Free Consultation & Quote
Our Resident-First Care Program focuses on providing the assistance you need in the privacy of your own room while allowing for independence on all other levels. Our Licensed Nurse assesses your specific care needs and wishes as well as your lifestyle, personal history, and social engagement preferences. We create an individual service plan for each individual based not only on their care needs but their individual preferences as well. We encourage independence while providing just the right level of assistance.
Experience the Difference of "Resident-First Decision Making" at Plaza Village Senior Living. Our community's unique Neighborhood Living provides Assisted Living and Memory Care residents with choice, value, and a sense of home not found in other large senior living facilities.
View a Testimonial
---
Plaza Village Assisted Living Home
Top-Rated Care & Value – Rating ★★★★ (4.8) Located in South Bay, San Diego 2016
Contact Plaza Village Now for a Free Estimate on the Options & Costs.
Please Let Us Know How We Can Help You & Your Family: