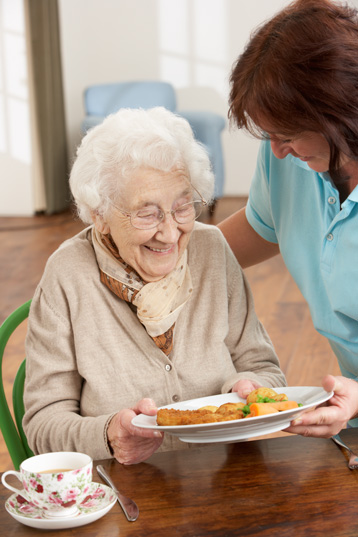 Neighborhood Assisted Living offers a true home-like community for you or your loved one.  Our neighborhoods have three to four bedrooms, full kitchens, dining rooms, and fully furnished living rooms equipped with flat screen TV's offering all the comforts of home. You'll find all of the amenities and services of a large assisted living community while maintaining a neighborhood feeling. As well as the option to have a more quiet and quaint space within your neighborhood.
You'll discover the true value of our neighborhoods, as you spend quality time with family and friends. Cooking and dining, watching a game or movie, playing games and cards, or just relaxing in one of our beautifully appointed neighborhoods. Our community's unique neighborhood living provides you with choice, value, as well as a sense of home not found in other large senior living facilities.
Senior living means that our residents can age in place in comfort and security—and their families can rest assured that they're receiving expert, loving care. Plaza Village's floor plans are designed to be easy to navigate and encourage social interaction. Our sun patios promote fresh-air enjoyment, whether residents choose to relax quietly with a book or spend time in a lively gathering of family and friends. We proudly serve San Diego seniors living with a variety of care needs, from those who are fairly independent to those who require our memory care services.
Services
Our Resident-First Care Program focuses on providing the assistance you need in the privacy of your own room while allowing for independence on all levels. Our Licensed Nurse assesses your specific care needs and wishes as well as your lifestyle, and personal history, as well as social preferences. We create an individual service plan for each individual. Based not only on their care needs but their individual preferences as well. We encourage independence while providing just the right level of assistance.
Resident Services and Amenities (included in rent)
• Dining includes three meals per day, ala carte menu items, and snacks
• Laundry of personal clothes and linens
• Housekeeping
• Daily activities program which includes exercise, games, music, and entertainment
• Computer and printer access
• Community emergency pendant system for peace of mind
• Utilities, cable, and phone
• Transportation to medical appointments and shopping
• Outdoor patio space and gardens
• Pet-friendly community
Personal Resident Services (Additional Cost)
Assistance with Activities of Daily Living including bathing, dressing, escorting, and transferring, as well as incontinence care.
Medication management
Beauty and Barber services
Activities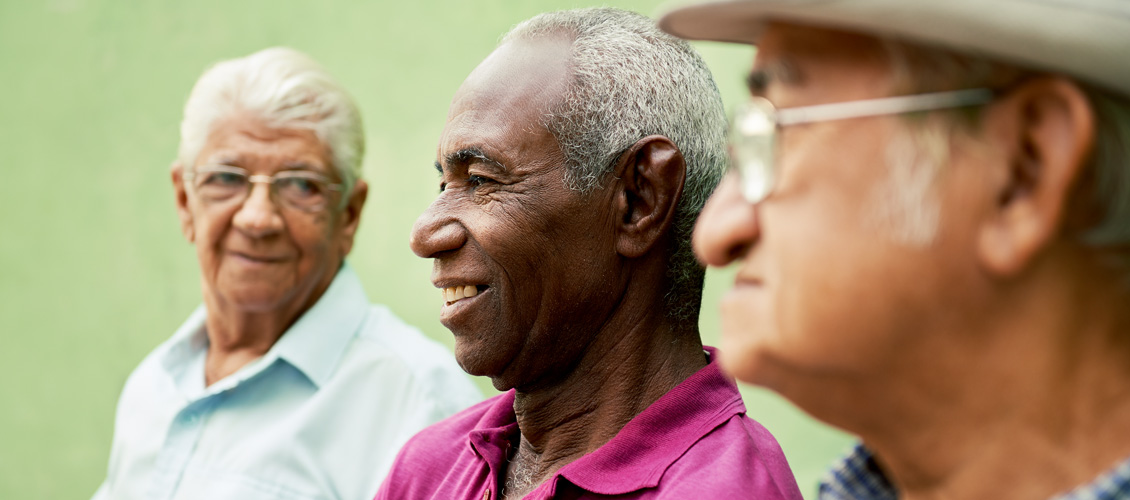 Plaza Village Senior Living designs its activities program through resident interaction and feedback. With our central location in National City, activities outside of the community are especially rewarding. Trips to Padres games, the Chula Vista Harbor, or to any of the locally famous restaurants are also a focus of our program.
For those of you who prefer a quieter approach to activities, our neighborhoods offer space and amenities uniquely designed for a number of uses. You can enjoy card games, conversations, music, as well as watching sports and movies alone or with groups of friends and family members.
We live in San Diego and we love to be outside. We are in the midst of redesigning our spacious courtyards. From quiet sitting areas with bird feeders to larger open areas to meet with families and friends. Opportunities to relax in the sun, socialize, or sit in a Japanese garden can all be part of your days at Plaza Village.
Social Engagement
At Plaza Village, we believe in building partnerships within our community. Whether it's with local elementary schools, colleges, social groups, churches or other passionate and talented organizations, we create opportunities for our residents. We want them to be active participants both in and outside of our community. This is another way we give back to the greater community while enriching the lives of our residents.
Exercise
We are also excited about exercise and creating opportunities to meet your needs. No matter the level or intensity of exercise you desire. Come visit our community to see the different types of exercise activities we provide.
For more information contact the Plaza Village staff at  (619) 474-4844
Free Consultation & Quote