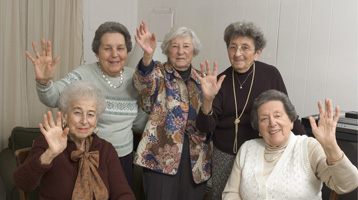 Plaza Village Senior Living designs its activities program through resident interaction and feedback. With our central location, activities outside of the community are especially rewarding. Trips to Padres games, the Chula Vista Harbor, or to any of the locally famous restaurants are a focus of our program.
For those of you who prefer a quieter approach to activities, our neighborhoods offer space and amenities uniquely designed for card games, conversations, music, or watching sports and movies either alone or with small groups of friends, and family members.
We live in San Diego and we love to be outside. We are in the midst of redesigning our spacious courtyards. From quite sitting areas with bird feeders to larger open areas to meet with families and friends. Opportunities to relax in the sun, socialize, or sit in a Japanese garden can all be part of your days at Plaza Village.
Social Engagement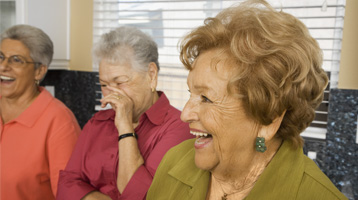 At Plaza Village we believe in building partnerships within our community. Whether it is with local elementary schools, colleges, social groups, churches or other passionate and talented organizations, we create opportunities for our residents to be active participants both in and outside of our community. This is another way we give back to the greater community while enriching the lives of our residents.
Exercise
We are excited about exercise and creating exercise opportunities to meet your needs no matter the level or intensity of exercise you desire. Come visit our community to see the different types of exercise activities we provide.